Flat surfaces, clay soil, limestone and other natural terrain can pose water run-off problems for home and business owners. Drenching rains often require changes to yard slope or installation of in ground systems in many locations. Ol' Yeller Landscaping, Inc. installs "French Drains" and develops "Swales" to divert & redirect water (gradually sloping ditches to combat water intrusion in your home or business and in boggy/wet areas in your yard). Give us a call today to schedule your dry creek bed installation in Austin, TX, and surrounding areas.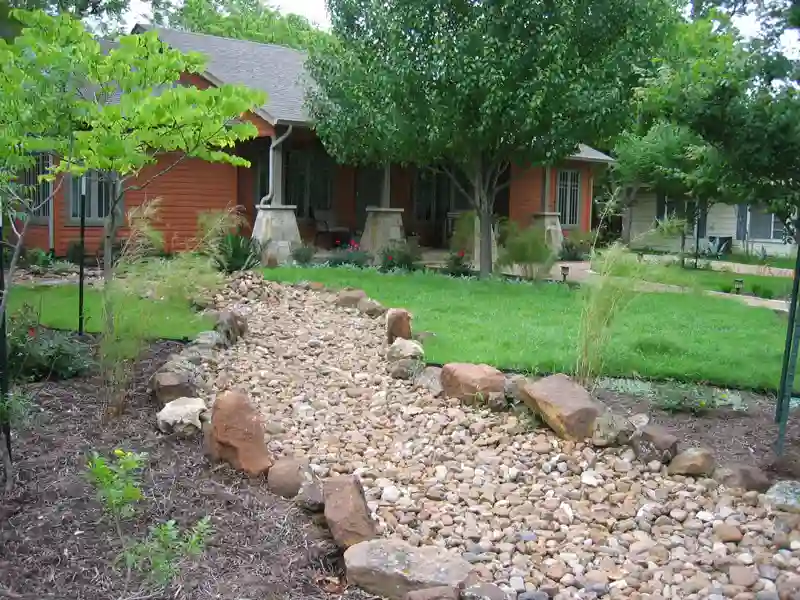 REASONS FOR GOOD DRAINAGE
Surface and subsurface drainage are essential to maintain turfgrass. Primary reasons for good drainage include:
Use of the site for recreation in a timely fashion
Reduce soil compaction and settling
Improve wear tolerance of turf
Provide oxygen for health turfgrass roots
CALL US TODAY
We guarantee high quality craftsmanship, experienced designers, and affordable prices for any landscaping services in Austin and our surrounding cities.